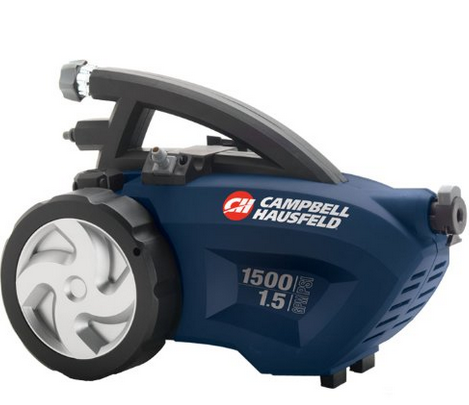 The Campbell Hausfeld 1500 PSI pressure washer (PW135002AV) is on sale at Walmart for just $89.00. Previously it was listed at $131.89. That is a savings of almost $43.
This pressure washer produces a total of 1500 PSI at just 1.5 gallons per minute (GPM). It is on my list of Best Small Electric Pressure Washers.
I love that this little unit produces 1500 PSI. This is more than enough for most consumers who are looking to do small jobs around the house like pressure washing the car.
This is a perfect power washer for giving your car a car wash because it has a low center of gravity and can easily be pulled around on it's two wheels. You do not have to worry about it tipping over like most other pressure washers.
If you are looking for a great deal on a pressure washer to clean you car, this may be it. You can get it on Walmart right now for $89, or have Amazon price match it if you prefer to buy on Amazon.
Walmart Number: 554020269
Amazon ASIN: B00X9UOAUE