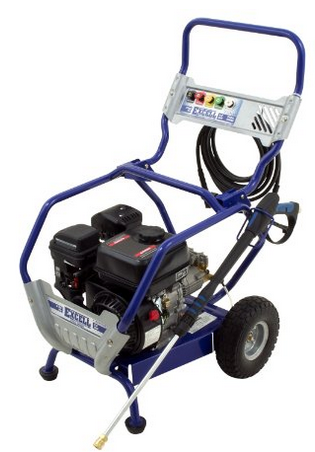 Варан
Get ready to maintain the exterior of your home in a new and powerful way.  The Excell PWZ0163100.02 gas powered pressure washer offers a new way to clean every area of your building.  Sidewalks, exterior walls of your home, gutters and other outdoor areas can easily be revived with this item.  You can also enjoy cleaning furniture and other special items with this unit. Once you start pressure washing it becomes so fun you do not want to stop.
I find that I am searching for stuff to clean all of the time because using a pressure washer is entertaining and productive at the same time. Take a look at how clean this pressure washer got this old deck. It looks almost brand new now compared to what it use to be.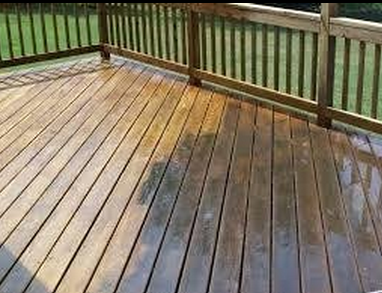 The Excell 3100 gas pressure washer is super effective because of its powerful 212cc OHV engine.  It has five different nozzles that are used to spray at different angles, including 0, 15, 25 and 40-degree angles.  The fifth angle includes a low pressure and soap alternative for furnishings or other special items.  You will also find a 25-foot hose for lengthy projects that you need to maneuver with. This EXCELL pressure washer includes a roll cage frame for durability, as well as 10-inch tires that don't flatten, no matter what type of surface you are moving across.  Hose storage and a collapsible handle are also available, allowing you to change from large projects to smaller spaces offered with storage.
PSI: 3100 PSI
GPM: 2.8 Gallons Per Minute
Pump: Brass head Axial Cam
Engine: Heavy Duty EXCELL OHV (Overhead Valve) 212cc
Detergent System: YES – Siphone Hose
Nozzles: quick-click nozzles: 0 degree, 15 degree, 40 degree, and a low pressure/soap nozzle.
Warranty:  Limited
Let every corner of your home shine with the Excell PWZ0163100.02.  This gas pressure washer is known to take the extra step with the spraying and settings that you need.  The various nozzles on the pressure washer make it simple for you to clean sidewalks to furniture.
I love that it offers the best in class engine size at 212cc and features 3100 PSI which is the right amount of power that you need for cleaning concrete. I find that anything less than 3000 PSI just takes too long and does not do as good of a job. Also be sure to use a surface cleaner if you are going to be cleaning the driveway. It will cut your time down in half.
The flexibility and the durability of the Excell PWZ0163100.02 is great. I would have to rate this pressure washer five stars for the specialized features, low cost, and ease of use.
Incoming search terms: