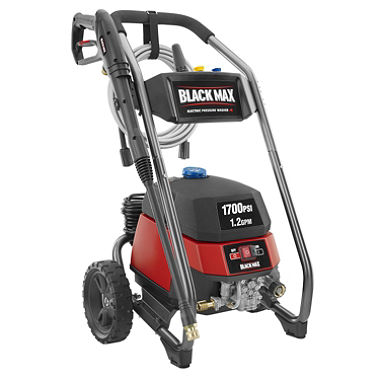 infolio-rg.ru
Hey guys today I found the Black Max 1700 PSI electric pressure on sale for just $99 at Sam's Club. This seems to be a decent pressure washer for the price so you may want to go check your local Sam's Club to see if they have any in stock. Alternatively you could always purchase it from Amazon and have it ship to your house.
If you are not sure who the company Black Max is, you can rest assured that it is a good brand. Their parent company makes the products and white labels them for the big box stores. You may even see this same pressure washer in the Ryobi brand.
What I really like about this electric pressure washer is that it is very well designed. It looks like a gas unit since it has a sturdy metal frame. You will not have to worry about it tipping over like you do with some of the other electric models.
This unit is only 1700 PSI so it did have some issues with deep stains on my driveway. Most electric pressure washers will not have enough power to fully clean a concrete driveway. This is why you would need to upgrade to a gas model.
Model: BM801700 or ZRBM801700
PSI: 1700 PSI
GPM: 1.2 Gallons Per Minute
Pump: Electric Black Max Pump
Engine: Electric powered
Detergent System: YES  a removable detergent tank
Nozzles: turbo nozzle, blue, yellow
Warranty: 90 day limited warranty.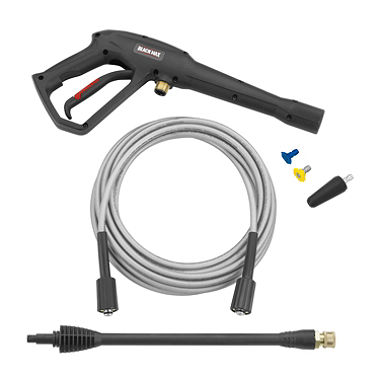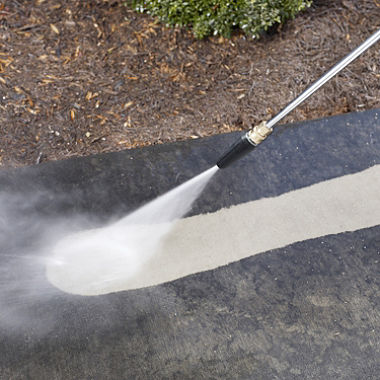 Very well built pressure washer with a great design. I love the metal frame. It looks like a gas pressure washer design wise, but unfortunately does not perform like one. However it is very well built and should last a long time as long as you take care of it.
I really like how it does not tip over like some of the other electric pressure washer units.
It comes with a free turbo nozzle that does a great job at cleaning tough stains in a short amount of time.
This is an electric pressure washer with only 1700 PSI. This is a lot better than your garden hose, but do not expect it to clean everything around your house. It simply does not have enough power to get everything done that I needed. If you need an electric pressure washer to wash your car, clean the patio furniture, and clean the deck, than this pressure washer should be OK for you.
If you can find this on sale for around $100 it is a pretty decent deal. Sam's Club currently has these on sale so you may want to give it a shot. If you are looking to do basic cleaning around your house this pressure washer will work for you, but if you need to clean more thoroughly this unit will probably not have enough power for you.
Incoming search terms: