So Father's Day is just a few weeks away and a new pressure washer would be the perfect gift for Dad.
First things first you need to decide if he is OK with an electric pressure washer or a gas powered pressure washer. Does he need a lot of power to power wash? Are you on a limited budget? Does he just want to do some light duty tasks like wash a car, clean outdoor furniture, sidewalks, and driveways? an Electric power washer may also be great if he wants to remove stains from a deck, clean the siding of the house, or clean a fence. Usually these pressure washers are under 2000 PSI.
Now if you think he may need a little more power, you can take a look a gas powered pressure washer usually in the range of 2000-4000 PSI. Anything over 2700 PSI is probably overkill for your basic household tasks. Obviously if you can afford a more expensive power washer with a higher PSI that would be great as you will be able to get your jobs done faster and see better results. However, a high PSI rating can be bad for certain basic tasks like washing a car or truck. Too much pressure can actually strip the pain of you car so you have to be extra careful with high rated PSI power washers.
Depending on your budget and his needs, these are the top 3 pressure washers I would recommend for this year's Father's Day.
Best Electric Pressure Washer for Father's Day Under $150: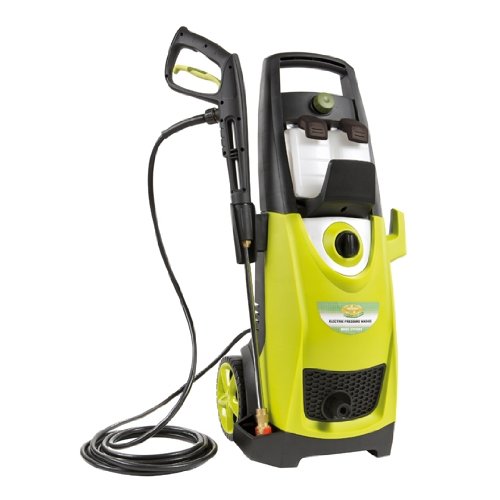 I choose the Sun Joe SPX3000 mainly because of it's quality, features, and price. Not to mention that it has a 2 year warranty vs some of the comparable brands that only offer a 1 year warranty. The SPX3000 is very efficient with water. It uses only 1.76 gallons per minute and features a respectable 2030 PSI. This is pretty high for an electric power washer. Another great feature is that there are 2 removable detergent tanks. This allows you to use 2 different detergents at the same time without having to switch out and clean one soap up after you are done. Comes in very handy. This unit is very well made but a few people complain that it leaks from the hose adapter. If you setup a quick disconnect you should have no problems and it will be a lot easier for you to manage. Anyways, this is usually due to incorrect installation and setup. If for some reason yours does leak, they are quick to ship you a replacement!
I think that the best feature of the Sun Joe is that the price is less than $150 and it is currently the #1 best selling power washer on Amazon.

Best Gas Pressure Washer for Father's Day Under $500: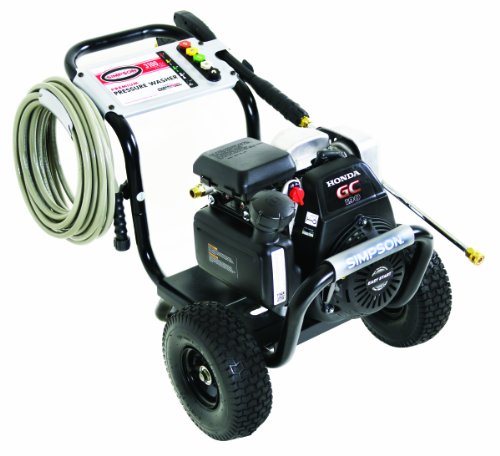 I love Honda motors and the Simpson MSH3125-S features a Honda GC190 premium residential motor. If you are looking to save some money the Honda GC motors are excellent, but their GX motors are king. You will have to spend a lot more money to get a GX motor though so in my option, the GC motor is a better buy for the average home owner. Most people who know anything about pressure washers will tell you that Honda motors are one of the best you can buy. The MSH3125-S can produce 3100 PSI which is perfect for cleaning a concrete sidewalk and driveway. (Mainly what I use my pressure washer for). This unit will also work great for power washing you deck, fence, cleaning your siding of the house, and more. With the power it has you will easily be able to reach the 2nd story of your house as well. It would be nice if this unit had a dedicated cleaning detergent container but sadly it does not. You have to attach a small plastic tube that attaches to the pump and then place the tube in the cleaning fluid container. What I do is just get a 5 gallon paint bucket, mix my solution and then put it next to the pressure washer with the tube inside the bucket. It works just fine! The only bad reviews I have seen on this unit is that some people received units with missing parts. Not sure how this is happening, but Simpson quickly got them the parts they were missing. Also one thing about ordering from Amazon is that Amazon will have awesome customer service even if the manufacture gives you any kind of trouble. One user had to pay $75 out of pocket to fix an oil leak. They contacted Amazon and Amazon paid the $75 bill with out asking any questions or needing any proof. That is why I love purchasing from Amazon.

Best Gas Pressure Washer for Father's Day Under $1000: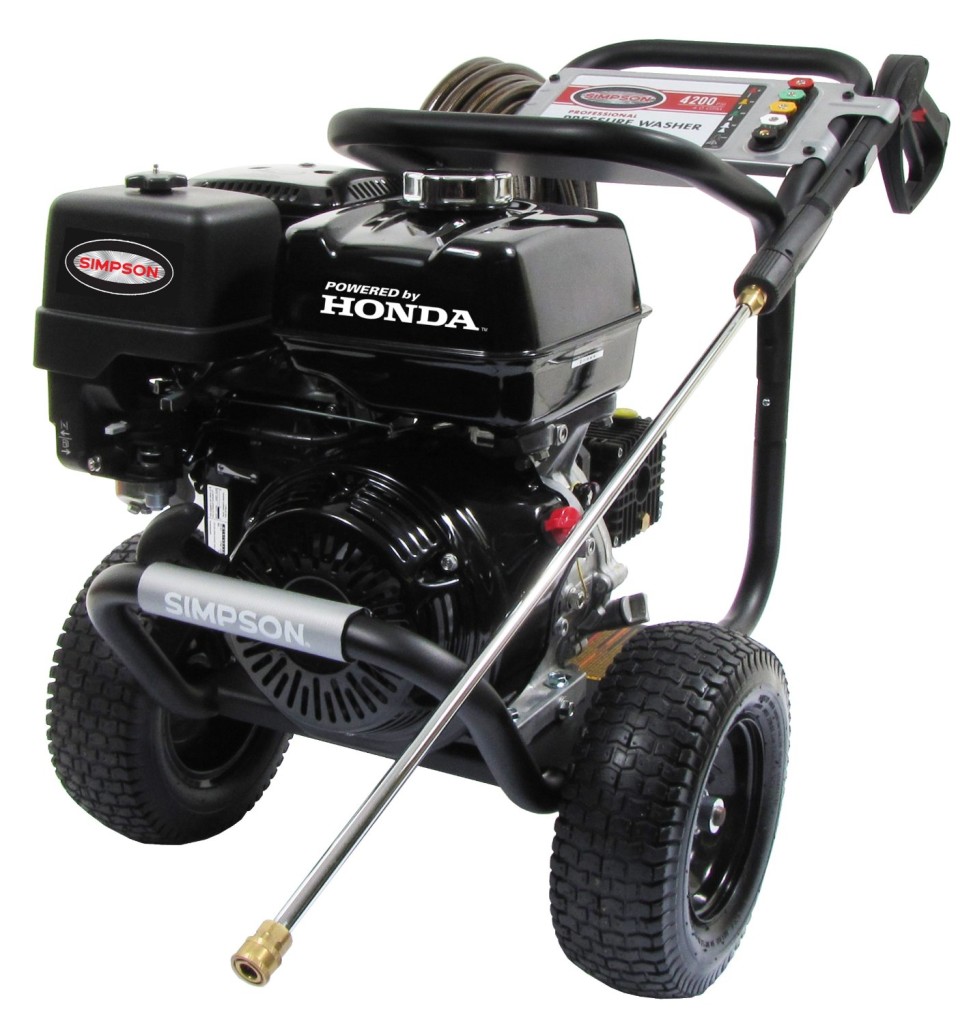 I know most people are probably not going to spend $1000 on a pressure washer unless they are using it for commercial use. However, some people do like paying more for a quality product that can accomplish anything around the house. Paying more for a better engine could be beneficial in the long run. Unlike the previous Simpson, The PS4240-S uses a Honda GX390 OHV commerical grade engine that will probably out last every other part on the this pressure washer. You will most likely have to replace you pump before this engine gives out. It is a beast. Not knocking the pump by any means though. It has one of the the best pumps you can get as well with the triplex plunger pump with ceramic pistons. If you have the money to spend on this one it is money well spent. You will not find a better pressure washer for the price. As long as you keep this power washer clean and maintain it over the off season it should last you a decade or more! Pretty much all of the reviews on Amazon are 5 stars and the only negative reviews are from people who got broken items in the box, which the manufacture will quickly send replacements for.