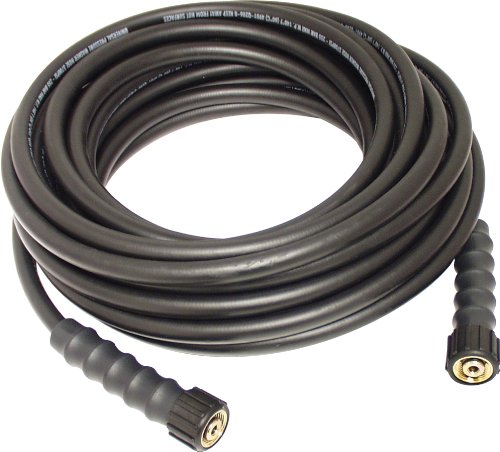 Строительство | Строительство деревянных домов под ключ
If you are looking for a replacement hose for an existing pressure washer you already have, search no further as the Apache 10085591 5/16″ x 50′ 3700 PSI Pressure Washer Hose with Female Metric Ends is actually a very good choice. It is probably the most affordable hose of its kind that can be found online and you can expect years of great service from it. With proper care and storage, you will appreciate how the Apache 10085591 is durable enough for regular use for quite a long period of time.
The Apache 10085591 Pressure Washer Hose keeps it simple with its plain black color. Its female metric ends make it a perfect fit to most pressure washers, so connectors aren't really necessary. If you intend to use it for an existing pressure washer that you have, it would be perfect—just make sure that yours uses the standard pressure washer fittings, which is 5/16″ to ensure that you don't need extra connectors. The Apache 10085591 hose is made with durable TPE (Thermoplastic Elastomer) and TPR (Thermoplastic Rubber) material and weighs only 5.05 pounds. It is actually 60% lighter than regular rubber used in most garden hoses yet it promises to provide superb flexibility and durability. It is meant only for cold water use and must not be used for steam service.
Overall I would have to say that the Apache 10085591 pressure washer hose replacement isn't perfect, but it's good enough to deserve a 4/5. Most of the disadvantages mentioned are subjective anyway. If you are looking for a pressure washer hose, you will be using at home, this would be a good choice.