There are a lot of pressure washers out in the market today, and all of them will claim to provide a convenient experience, durable construction and a strong jet of water. Unfortunately, not all of them are able to deliver on that promise, so it's very important to know what you need in a pressure washer and then make sure that the product you buy will meet your requirements. So far, it's looking like the Powerworks 51102 is able to tick all the right boxes, as far as I'm concerned.
Features:
A number of features stand out in the Powerworks 51102. First of all, the device comes with a couple of integrated tanks devoted to soap, which should make it easier to use soap or detergent while cleaning with the pressure washer. The product also claims to offer 1,700 PSI of pressure at 1.4GPM, which should be more than sufficient for relatively light cleaning jobs. The washer uses a quiet induction motor, which should also help to make your work area more pleasant in regards to noise, or at least less noisy than a gas engine. There's also a 25-foot hose, which should be long enough to maneuver and manipulate while doing your cleaning. The power cord is 35-feet long which should also help to move the pressure washer into the ideal position. Finally, the spray gun comes with a quick connect wand and conveniently attaches to the side of the unit.
Pros:
There are a number of things to like about this electric pressure washer. For example, even if the Powerworks 51102 is moved from one spot to another, its low center of gravity keeps it standing up. That's a big deal because it can get truly annoying to have to prop up a washer that keeps on falling over. Another thing I like about this device is that it doesn't seem to be prone to leaks. That's a big plus because whenever you're working with water under high pressure, you'll very quickly find out the hard way, if the fittings are well-designed and built to last or not. In this case, it looks like there's less of a need to worry about leaks or a loss of physical integrity with this model because they use solid metal fittings. So many electric pressure washers are prone to leaky gaskets. I am glad to say this passes the test.
I also love the design. The 2 wheels and front feet are a very nice touch. It however does not follow you like the Karcher Follow Me, but not having this unit tip over like the others is great.
Lastly, this pressure washer is PWMA certified, so you know you are getting a high quality and reliable product.
Cons:
As for the downsides, the main one that stands out is that the Powerworks 51102 doesn't have the kind of power needed to handle heavier cleaning tasks. Perhaps the shift to a more quiet motor resulted in a loss in power. Or maybe the motor really is underpowered in some way. Now, this won't be a problem for people who tend to use their pressure washers for lighter cleaning jobs. But if you'd also like to do some heavy duty cleaning, then this is something that you need to keep in mind.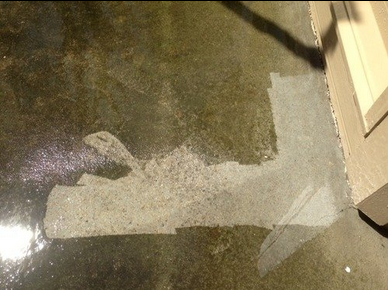 Conclusion:
On the whole, this is a good pressure washer, and one that I can imagine using for a while. Many of the design elements are appreciated, including the low center of gravity, as well as the lengthy hose and power cord. The main concern relates to available power, but for now, this product is able to meet my needs. So I'd give the Powerworks 51102 four out of five stars.