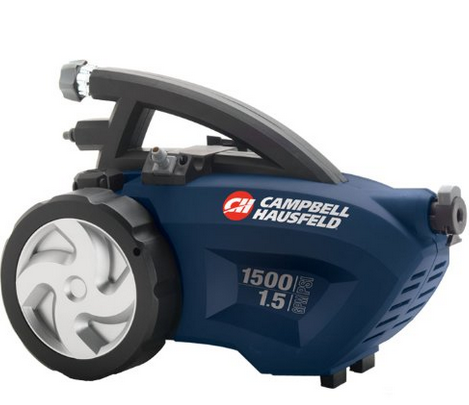 You can find the small follow me style 1500 PSI PW135002AV electric pressure washer on sale at Walmart for just $69.88 with free shipping. This is a $50 savings. If you are looking for a low cost pressure washer for jobs around the house, this is a great deal.
This electric pressure washer produces 1.5 GPM and 1500 PSI. We have done a review on this model that you can find here and is on our best sellers list: http://pressurewasherreview.net/best-small-electric-power-washers/
Walmart item number: 44782708. This is the best seller in Car Washes & Cleaners.
Amazon Reviews: Campbell Hausfeld PW135002AV Electric Pressure Washer, 1500 psi
>>Click here to get the best deal on the PW135002AV power washer<<