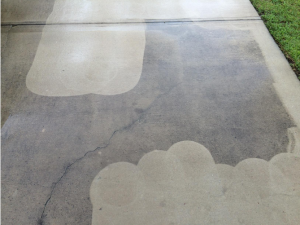 Cleaning with a pressure washer can be tough work and time consuming, but it doesn't have to be if you have the right tools. A surface cleaner is an excellent time saver, and if you anything like me you will understand the words "Time is Money." I need a surface cleaner for my large concrete driveway and through my research I put together a list of the best surface cleaners for pressure washers. Below you will find a comparison table of the top surface cleaners I have seen.
So what is a surface cleaner?
Fist off let me tell you that the surface cleaner is on the top of my list of best pressure washer accessories. This pressure washer attachment that allows you to clean up to 4 times faster than using a standard spray and nozzle. The circular accessory ranges in size, but the most popular models are around 15″.
So how does it work?
You simply attach your pressure washer wand to the unit via the quick connect coupler system. When you press the trigger water is pushed out in a spinning motion aimed down at the floor and in contained inside the unit. Trapping the water in small tight space and moving it around quickly leaves a streak-free surface. Now just use the cleaner in a vacuuming or sweeping type motion and you will be done cleaning in no time.
Types of surface cleaners
This comparison and review is for home use surface cleaners. There are many different commercial grade units out there that are a lot more efficient, a lot larger, and cost a lot more money. If you are starting a business and need a commercial grade unit, I would give one of these a try first to see how they hold up and if they meet your expectations. You may be surprised!
Pros:
Extremely efficient. Will get you cleaning job does about 4x faster.
has quick connect couplers to fit almost any pressure washer lance.
They are not that expensive. Well worth the money!
Works on concrete, pavers, patios, decks, sidewalks, and more.
Cons:
Will leave marks in the concrete or wood if you leave it in 1 spot for too long. I was cleaning my driveway and noticed a few circles the next day. Luckily you can easily buff those out usually by just going over that spot again.
You will most likely need to invest in a longer wand to save your back. Most pressure washers have a small lance.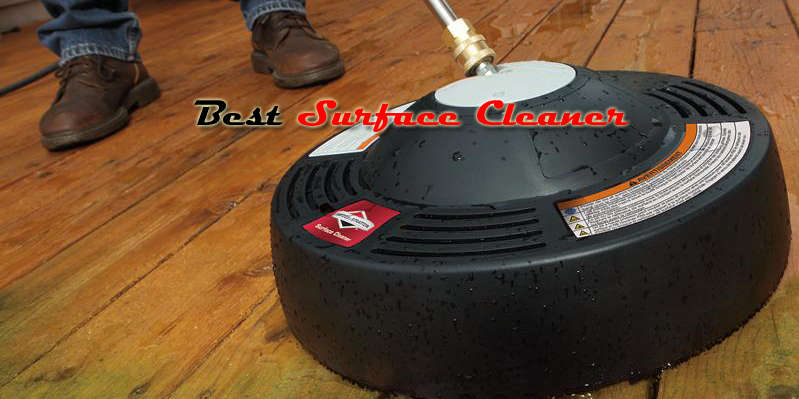 Surface Cleaner Reviews (2015)
Review of PowerFit PF31023 – This would have to be my number 1 choice and my go to surface cleaner. It works wonderfully and is very similar to the Yamaha which I will review next. Cleaning my concrete driveway with just a standard nozzle took me hours to do and was very tedious. Once I snapped on this cleaner I was instantly amazed. There is so much torque you feel like you could get blown away. It makes cleaning fun and very easy as long as you have a wand that fits your height. You do not want to be bending over using this. Your back will be extremely sore the next morning. I made that mistake the first time. After I got a lance extension I was completely satisfied.
I would give the PowerFit surface cleaner 5 stars if it was a bit cheaper. I know its not that expensive when you think about how much time you save but I really think this device should sell for around $49.95.
Review of Yamaha ACC-31056-00-13 – Basically this is the exact same model as the PowerFit PF31023. Yamaha came out with the model first and private labeled it for other companies. I know Home Depot has the same model in Red called the EZ Clean.
The Reason that I rank the Yamaha under the Powerfit is due to price. You can get the exact same model for cheaper. However since this is a more well know brand and is considered the original you may want to pay the difference in price. For me is was better to save the money and get 2 day free shipping with Amazon Prime. Depending on the price of the 2 just get the one that is cheaper. You will not be disappointed at these are the best pressure washer surface cleaners out right now.
Review of Briggs & Stratton 6328 – When I fist heard of and saw a surface cleaner this was the model. I think of it as the original surface cleaner even though there has been models out before it. The Briggs and Stratton 6328 is a very high quality unit that offers a superior way to clean all the surfaces around your home with out getting overspray all over. However, this model is just 14″ and the newer models above will cover more ground faster as they are 15 inches in size. Briggs and Stratton is an excellent company with excellent customer service. if you are interested in trying this model out, go for it! They will take care of you if anything goes wrong.
Review of Karcher T350 and Karcher T250 – I am going to go ahead and combine my review of the Karker T350 and T250. These are so similar that I can go over the differences for you here. The T250 is a lower end unit that is about half the cost of the T350 due to its 11″ size vs 12″ Karcher has made the T250 compatible with all Karcher consumer electric pressure washers and will not work with other brands unless modified. The T350 on the other hand is compatible with all Karcher Gasoline pressure washers rated at 2400-2650 PSI. Unless you have a Karcher pressure washer I would just skip over these models.
Review of AR Blue Clean Deck, Patio & Flat Surface Cleaner – Again this is another brand specific pressure washer and not a universal model. If you have an electric AR Blue Clean Pressure washer like the best selling AR383, than this is the surface cleaner you need. Granted it is only 10″, it is still a major time saver. It is perfect for cleaning patios, decks, and driveways, but most of those jobs usually require a more powerful gas unit to get them super clean. If you are currently using an electric pressure washer to clean your deck, than this attachment is just for you. It cleans very nicely and is well worth the money. Remmeber that this unit will only work with specific AR units out of the box so be careful. You may need to purchase an adapter to get it to work with other models. Just attach it and use it like a vacuum and you will notice results in no time. It is inexpensive and is about 3 to 4 times faster than just using the spray wand.
Conclusion:
If you are thinking of purchasing a surface cleaner my only advice to you would be do it right away. Once you try it you will be so pleased with the time you save and how much cleaner your area will be. Everyone that I have talked with said that they wish they would of got one sooner. Cleaning more efficiently and faster is worth spending money on. I hope you found the information on this page useful so that you can make an informed buying decision.
Incoming search terms: